We just put our twenty-second house under contract: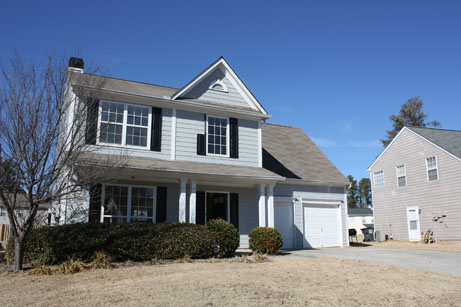 br>
This one is in the same neighborhood as The Lake House and The Leak House — in fact, from any of the three houses, you can see the other two; they are literally all within 200 yards of one another. This one has the exact same layout as The Leak House, though it's in better condition — both the interior and the exterior. It needs a cosmetic rehab — paint, flooring, new cabinets/countertops, new lighting fixtures, new plumbing fixtures — but as far as we can tell, there is nothing that should pose any major issues or risks.
This one was listed for $71K, which is well above the purchase prices of the other two houses ($60K and $56K), and at that price, we wouldn't have been able to make much profit. But, luckily the bank was willing to negotiate a good bit on this one, and we were able to get it down to $59K without too much discussion.
One condition of this contract is that we close in literally a week; I'm not confident that the bank will be able to pull off a closing by next Friday (January 28), but we'd be thrilled if they could. The Leak House closing has been pushed out a week or two while they try to resolve some title issues (expected mid-February), so if we can get this one closed next week, we should be able to get the rehab done prior to closing on The Leak House, and can just do them back-to-back without losing any time.
Here are some pictures of this one…
You'll notice that the house looks almost identical to The Leak House, and if you notice the last two pictures, that's the view from the backyard of this house to the other two houses. Since it's the third house in this small area, we decided to go with the name The Trifecta House…