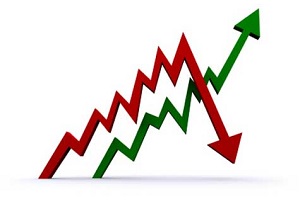 I haven't been great about keeping up with all our rental properties, but I promised that I would continue providing a long-term analysis of our first rental (at least annually), so that others looking to get into the rental business can get an idea of what to expect. As a reminder, here is a link to a detailed overview of that property (Click Here), including pictures, detailed purchase analysis, rehab analysis, and all anticipated financial details. And here is a link to our 1-Year Update on the property (Click Here).
We're still about three weeks away from the two year anniversary of putting that rental on the market, but the rent and all expenses have been paid through that anniversary date, and I don't expect any surprises in the next three weeks. So, instead of waiting a couple weeks to put together the 2-Year Update, I thought I'd just knock it out a little bit early.
Before I jump into the financials, here's the basic recap of the year:
After their one year lease was up last February, our first tenants decided to go month-to-month at $1500/month (instead of $1450/month), as they were planning to look for a place to buy. They gave their 60 day notice in July and moved out at the end of September.
The property was very messy while the original tenants were still in the property, so we waited until move out to start marketing. We offered a half-month free rent as an incentive, and got a new renter in the property about two weeks after the first tenants moved out — a one year lease at $1450/month. With a half month of the property vacant and a half month of free rent to the new tenant, we lost about a month's rent during the turnover.
We spent a little over $1000 in maintenance for the year (including turnover costs), plus another $200 for cleaning between tenants.
Turns out we had the wrong type of insurance on the property (landlord insurance instead of condo insurance), so we were able to bring our insurance costs down from nearly $500/year to under $200/year.
Our property management company has continued to do a good job, with just a few minor hiccups here and there.
Overall, probably spent about 5 hours this past year dealing with the property — notices from the HOA, questions from the management company, filling out forms, and one trip to the property to pull some weeds because we couldn't get in touch with our landscaper and the HOA threatened to fine us.
Here is what our Profit and Loss Statement (P&L) looks like for the first year:
A few financial notes before I jump into the financial metrics:
This represents 7 months of income at $1500/month (when the old tenants were month-to-month), and about 4 months of income at $1450/month (new tenants)
There is no CapEx in this report, as CapEx doesn't show up on a P&L – and because we didn't have any CapEx last year. That said, most CapEx (roof, exterior, etc) is covered by the HOA, so that number will be proportionately lower long-term (though there's a monthly HOA cost in our expenses).
Property management fees include an entire first month tenant placement fee ($1450) – we only have two years of data, but so far, the average tenant stays 1.5 years, so we're paying about $1000/year in placement fees. That's a good bit, but it's nice to not have to worry about finding tenants ourselves.
Our Net Income was $8338 – on a total cash investment of $79,374, that represents a cash-on-cash return of about 10.5%.
As I mentioned last year, my goal is typically about 12% cash-on-cash return, but this number will fluctuate over the years, and this is certainly within my acceptable range. If we were to leverage the property (take a loan on it), we could likely get that number closer to 15%, but we're comfortable with having it paid off and making 10% these days.
Our total expense ratio (including rent loss and CapEx) for the year is about 46.16%, if you assume market rent at $1450/month.
While this number will fluctuate over the years with changes in CapEx, vacancy, additional turn-over costs, amortized tenant-placement costs, etc., for the second year in a row it falls squarely in line with the "50% Rule." It's actually lower than 50%, which is good, given that maintenance and capex tend to rise as the property ages. So, I'm comfortable saying that the 50% Rule most certainly applies to this property.
In the coming year, the HOA dues have increased from $165/month to $172/month — nothing significant. And there are no other major changes that we can currently forecast. That said, this business is full of surprises, so we'll see what Year 3 has in store for us…