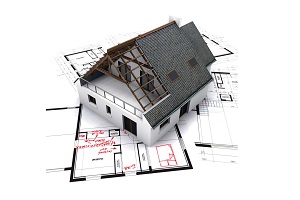 The past year and a half has been pretty busy — we sold our house in Atlanta, spent a few months traveling and visiting family around the country, found a house in the Baltimore/Washington, DC area, tore it down and rebuilt a new home for our family and are finally getting settled in our new house.  While we blogged a good bit about the new build, I haven't spent much time here on 123Flip.com.  But, the goal was always to come back to this site and continue building content…
Now's the time!
The first thing I've done is a little bit of site redesign, including freshening up the look and feel and simplifying the navigation:
 If you want access to all the details of our first 50 flips, I've created a single page that houses links to all the blog posts, pictures and final analysis data for each house
If you want access to all the articles and eBooks I've written, I've updated my Education page that houses links to all that content
If your curious about the sites and tools I use in my business, I've updated my Resources page with lots of helpful links
Also, with a new year comes some new challenges and goals — in addition to continuing our flipping business, we've decided to start building up a portfolio of buy-and-hold properties as well. While we've purchased a number of rentals in the past, we've always sold them off after a year or two; this time, we're planning to hold long-term. We're starting with single family homes, but are hoping to quickly expand to multi-family as well…and perhaps eventually move up to larger apartment buildings.
Tomorrow, I'll be posting about the first rental property we've added to our long-term portfolio. And as you've come to expect from this site, I plan to go into gory detail and track the project long-term.
And, if you're signed-up for our Newsletter, expect a freebie to be coming your way in the next day or two. If you're not signed up, now's the time…see our sign-up box to the right or at the bottom of the page.