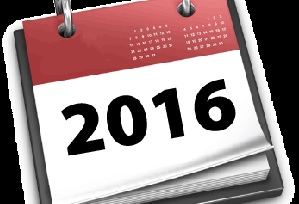 Unfortunately, I've been too busy to post as much as I'd like here on the blog, but I'm going to try to change that in 2017. To start, I thought I'd provide a recap of what we did in 2016, and provide some thoughts on where we're headed over the next 12 months…
The past year was another good one for the business. While we didn't do as many deals as we would have hoped/liked — the market is heating up and there is a lot of competition — we're finding that there are still good deals out there, if you're willing to put in the work.
Here is a summary of what we accomplished last year:
Participated in 27 deals. This included everything from doing our own deals to partnering with other flippers on deals to lending on deals. At this point, we are striving to outsource as much of the day-to-day flipping business as possible — partnering with other investors and focusing on lending has allowed us to do that. We still stay involved in the deals we're part of, but unlike the first several years in the business, I don't spend much time dealing with contractors, suppliers and real estate agents.
Purchased a 2nd and 3rd rental units. This was the disappointing part of 2016. We were hoping to purchase a whole lot more rental properties in Maryland and other parts of the country, but the deals just didn't materialize. Part of the problem was my lack of motivation to go out of find rental deals (this isn't my strong suit), but the other issue is that in my area, returns on buy-and-hold properties have decreased substantially over the past year. This is the downside to being in a very stable market (outside of Washington, DC) that has a VERY large number of investors. But, we did pick up two more units.
Scaled the partnering/lending business. One of my big goals last year was to scale up the number of deals that we did with other investors. This includes both partnering on deals and lending for a fixed return. Happily, I was able to find several investors in my area that I was comfortable working with, and did multiple deals with four different investors.
Getting back to New Construction. With our desire to be more hands-off in 2016, we didn't do any new construction projects on our own. But, we're planning to get back to that in 2017. We are currently negotiating a deal right around the corner from our personal residence, and if we can get the property, this will be our first new construction project for 2017. Stay tuned!
Speaking. I do a good deal of speaking to real estate groups, and my goal was to do a good bit of speaking in 2016. Given that I still don't charge any speaking fees (other than reimbursements on some occasions), it's not surprising that this wasn't my highest priority. But, I still spoke to about a half-dozen groups in four different states. While it's probably not the best use of my time (again, I don't charge anything), I love meeting other investors and I love getting the opportunity to share our experiences and knowledge.
Writing. My wife and I started writing three books in 2016! We're expecting to release one in the next couple months, another over the summer and the third in the fall.
Gave up looking for an apartment complex. One of our 2016 *hopes* was to find a large residential complex to purchase. We've been looking for something in the 50-200 unit range for the last couple years. Unfortunately, with the commercial apartment market being so oversaturated, we had to give up looking. We've looked at hundreds of deals across 20+ states, and never got very close to getting any of them under contract.
Our goals for 2017 are pretty modest. We'd like to participate in at least 30 deals this year, purchase a couple more rental units, finish three new books, do at least one or two new construction projects and hopefully get a chance to travel to meet more investors around the country (and speak to more groups).
I'll try to do a better job of keeping up on the blog as well… 🙂