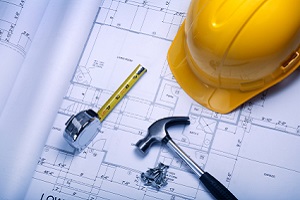 In my book on flipping houses, I talk about the top 4 ways I find great contractors. Those are certainly not the only four methods I use, and I'm constantly getting asked if I have any additional suggestions for finding reliable and reasonably price people to work on my project. Well, I do have some other "tricks of the trade" I use to find contractors, and thought I'd provide a few more ideas.
Here are my next favorite ways to find contractors:
Builder Supply Houses
If you're looking for a skilled tradesman (electrician, plumber, HVAC, etc), one of the best places to find them is where they buy their materials. And the good ones don't generally buy their stuff at the big box stores like Home Depot. Instead, they buy from local suppliers, as they know they'll get better prices and better service. So, if you want to find these good contractors, start hanging out at the supply houses. Here's the catch — many of the busy contractors will just call in their orders, so you may not actually catch them at the store. But, it's the busy ones you want to find, as they are the ones who are in demand. So, my recommendation is to introduce yourself to one or two of the guys in the sales department and ask them who they recommend. Some places have a policy not to give recommendations, in which case, you can ask who some of their bigger clients are instead (you'll likely get the same names even though you asked a different question :).
Angie's List
I've mentioned before that my favorite way of finding contractors is through other investors and through great contractors I already have. But, one of the biggest questions I get from new investors is, "If I don't yet have a network of other investors and contractors to rely on, where do I start?!?!" This is where contractor recommendation sites like Angie's List are tremendously helpful — they allow you to kick-start the task of finding those first few contractors in each trade. I first used this site to find contractors when I moved to Maryland and was working on my first rehab (it was a tremendous shock having to start over finding contractors). The only thing I don't like about Angie's List is that there's a small fee to join (less than $10 per year), but the good side was that it didn't require me to actually go out, pound the pavement and solicit people for contractor recommendations.
New Home Subdivisions
Now that I've started doing new construction, I've come to the realization that builders tend to get the best contractor prices, especially when they're doing volume work (building lots of houses at once). Not to mention, builders are likely using licensed/insured contractors as well. That's why I'll drive through subdivisions as they are being built out. In many cases, I'll see the contractors they're using just by looking at the trucks in the neighborhood; in other cases, I'll walk into the houses, introduce myself to the contractors and ask if they're looking for additional work. In some cases, they'll tell me that they work exclusively for the builder, but more times than not, they're either freelance contractors who will work for anyone or they work exclusively for the builder, but sneak side jobs on the weekends.
I still have a few more ways that I recommend finding great contractors…but I'll save those for another follow-up…