STEP-BY-STEP
---
Want to learn the real estate business step-by-step, but don't want to spend thousands of dollars on guru courses or high-price seminars or expensive "coaching" programs? My three books have sold over 100,000 copies! Why are they so popular? Because they provide a no-fluff, step-by-step approach to getting started in this business.
Don't believe me? Check our the Amazon reviews. My books have helped thousands of new investors successfully get started on scale their real estate businesses.
The best part — if you purchase my books, I'm always available to answer your questions…just shoot me an email…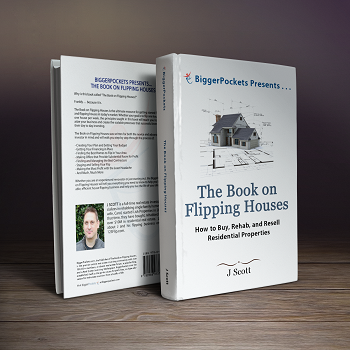 The Book on Flipping Houses: How to Buy, Rehab and Resell Residential Properties is an Amazon.com best-seller that has sold over 900,000 copies since it's release in 2013. I'm not shy about my belief that is not only the best house flipping book on the market, it's the only one that will walk you through a step-by-step plan for starting, building and optimizing your house flipping business. Don't believe me? Check out the Amazon reviews!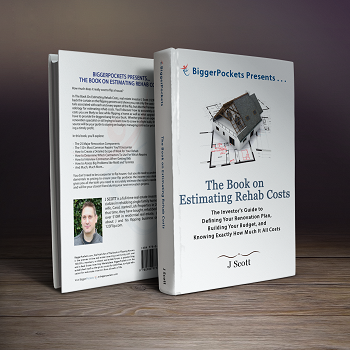 The Book on Estimating Rehab Costs: The Investor's Guide to Defining Your Renovation Plan, Building Your Budget, and Knowing Exactly How Much It All Costs is a guide on how to how to write a detailed rehab Scope of Work (SOW) and how to turn that SOW into an accurate budget for your renovation project. I wrote this book because I have never seen another like it — and others clearly agree (check out the reviews!).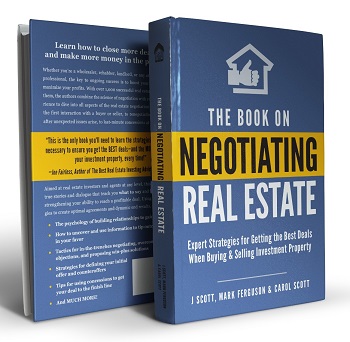 The Book on Negotiating Real Estate: Expert Strategies for Getting the Best Deals When Buying & Selling Investment Property is our newest release. My co-authors and I combined both the science of negotiation and real world in-the-trenches experience to create a book that covers all aspects of the real estate negotiation process – from the first interaction with a buyer/seller to renegotiating the contract after a bad inspection or appraisal.