House Flipping Resources
---
I'm not looking to sell you anything. As you can see below, there aren't a whole lot of paid real estate products I would recommend. Most of the stuff out there is overpriced and not worth what you would pay for it. In fact, there is only one product I pay to use in this business (a piece of software I mention below). Other than that, every tool I use in my business is free. So, while you could spend thousands of dollars on high-priced courses, tools and programs, I personally don't think it's necessary and I don't recommend it.
With that in mind, below are three inexpensive tools I recommend (my best-selling books and a single piece of software), and then a whole bunch of free educational resources to help you learn this business…enjoy!
BOOKS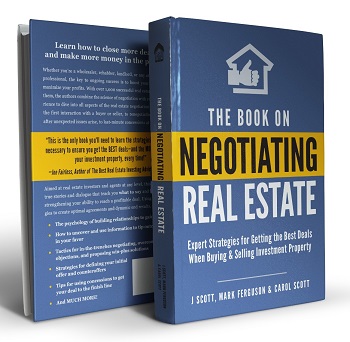 The Book on Negotiating Real Estate: Expert Strategies for Getting the Best Deals When Buying & Selling Investment Property is our newest release. My co-authors and I combined both the science of negotiation and real world in-the-trenches experience to create a book that covers all aspects of the real estate negotiation process – from the first interaction with a buyer/seller to renegotiating the contract after a bad inspection or appraisal.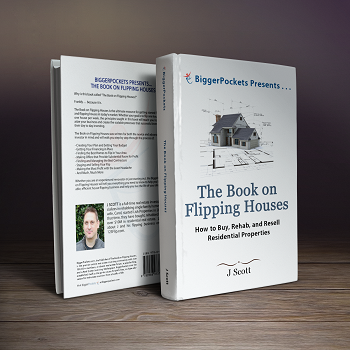 The Book on Flipping Houses: How to Buy, Rehab and Resell Residential Properties is an Amazon.com best-seller that has sold over 90,000 copies since it's release in 2013. I am the author of this book, and I'm not shy about my belief that is not only the best house flipping book on the market, it's the only one that will walk you through a step-by-step plan for starting, building and optimizing your house flipping business. Don't believe me? Check out the Amazon reviews!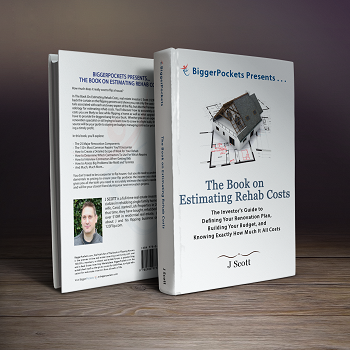 The Book on Estimating Rehab Costs: The Investor's Guide to Defining Your Renovation Plan, Building Your Budget, and Knowing Exactly How Much It All Costs is a guide on how to how to write a detailed rehab Scope of Work (SOW) and how to turn that SOW into an accurate budget for your renovation project. I wrote this book because I have never seen another like it — and others clearly agree (check out the reviews!).
FINANCING / CROWDFUNDING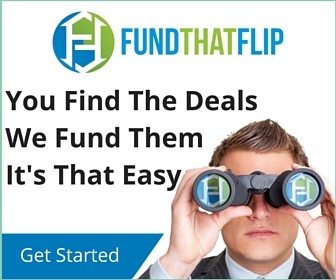 I sit on the advisory board for Fund That Flip online lender that provides fast, convenient and affordable capital for acquisition and rehab. They can fund up to 90% of acquisition and 100% of your rehab costs. They have a simple loan application process, giving you a quick answer on the fundability of your projects. They close in as few as 10 days, are easy to work with and have rates cheaper than Hard Money. They are a great resource for experienced developers who need a reliable capital partner.
HOUSE FLIPPING & WHOLESALING SOFTWARE

HouseFlippingSpreadsheet.com provides what is by-far my favorite house flipping and wholesale software tools. I was planning to develop something very similar myself, but Dave Robertson (the creator of the tools) beat me to it. So, I give him my recommendation instead. And for my Newsletter subscribers, Dave offers 10% off any purchase — just sign up for our Newsletter using the sign-up box at the top or bottom of this page to get your coupon code.
ONLINE DISCUSSION FORUMS
BiggerPockets & BiggerPockets Forums
REI BLOGS & WEBSITES
REAL ESTATE RESEARCH ONLINE
City-Data.com
City-Data provides housing and census data for various areas around the U.S.
Zillow.com
Zillow provides data on individual houses around the nation. Includes prior sales data, for-sale info, arial photos, etc.
Trulia.com
Trulia provides research data on market trends as well on individual houses around the nation.
BankRate.com
BankRate provides comprehensive rate information for all types of loans. Also includes articles, calculators, and advice sections.
Rentometer.com
Rentometer provides tools for determining local rents in a specific area (designated by address).
Zilpy.com
Zilpy provides investment property information about local neighborhoods to investors, landlords, and prospective renters.
RottenNeighbor.com
RottenNeighbor lets you leave and retrieve information about your neighbors or homeowners in areas where you are considering buying/living.
RealtyRates.com
RealtyRates provides global real estate investment, financial and market data.
The Financial Forecast Center
The Financial Forecast Center provides forecasted rates for various currency exchange, loans, investments, etc.
Mortgage Rates – Daily Market Commentary
Daily mortgage rate commentary and recommendations on when to lock in or float your rate.