We closed on the purchase of The WI-2 House yesterday and I'm spending much of today meeting with contractors to determine exactly what renovations we're going to do and getting bids on the work…
Right now, it appears that we'll be doing some major reconfiguration of the kitchen and breezeway areas (I'll post some drawings in the next few days), doing cosmetic renovation on the rest of the main level and not finishing the basement. While I'd love to finish the basement and add a second full bath, our real estate agent has indicated that this isn't necessary and would just end up eating into our profits.
Here is what my estimated preliminary budget looks like on this project: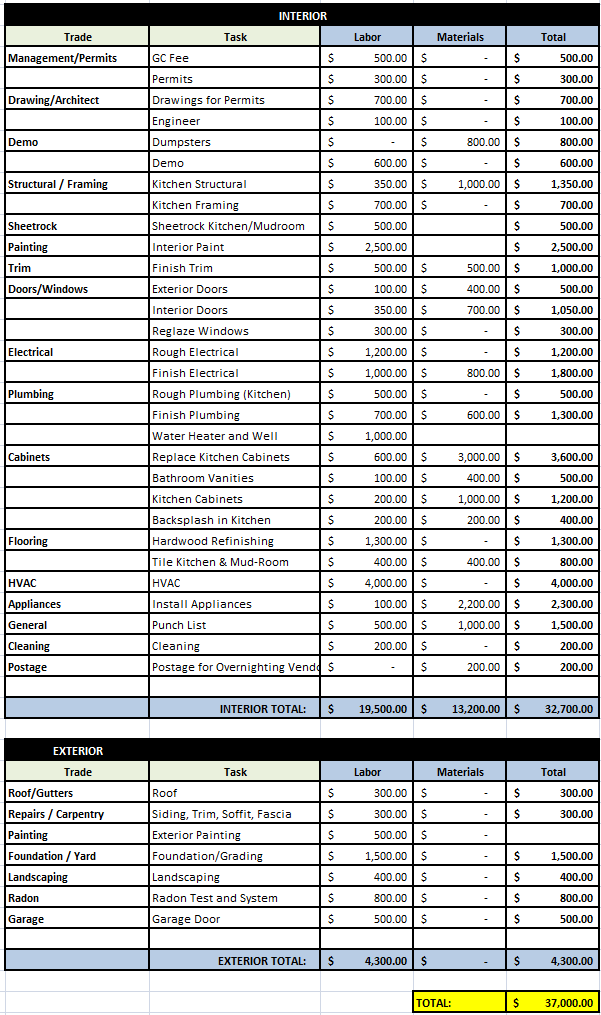 It will take us a week or two to get the engineering report on the structural work and get our architectural drawings, and then another week or two to get permits issued. So, we're probably about 3-4 weeks from starting on the project, and I'm estimating the project should take about 5 weeks.