The WI-2 House is getting sold today, and it wasn't until this morning that I wrote my (hopefully) final check. We had some last minute foundation drainage issues that were exposed after three solid weeks of pouring rain — luckily, my foundation guys were able to get in there on an hour's notice, and spent a day busting up concrete in the basement, fixing the issue and getting new concrete poured.
Here is how the final rehab numbers look: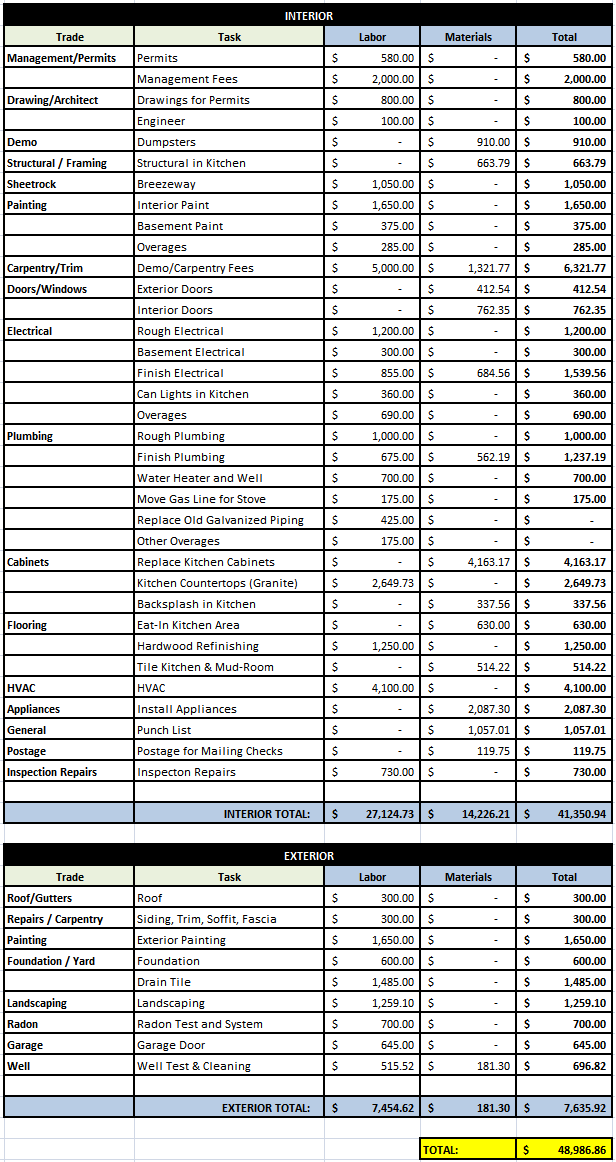 We went about $12,000 over budget, but much of that was due to the decision to do some extra upgrades. As we were working on the project, our real estate agent kept revising the resale value upwards as houses in the area continued to sell for higher and higher prices. So, we decided to ride the wave and attempt to sell at the top of the market, which required a few extra upgrades.