We purchased The Rent-Back House about two months ago, and because there was a 4-month restriction on us reselling it, we agreed to allow the sellers to rent the house back for two months. They just left last week, and I just saw the house for the very first time…
While there's nothing major wrong with it, it needs a full cosmetic renovation (replace all flooring, all cabinetry, all light/plumbing, fixtures, new paint, new appliances, some new doors, etc), plus some electrical work, some termite damage repair and maybe a new roof. Here are some pictures of the house — as you'll notice, the seller's left some stuff, including multiple TVs, some power tools, a workout machine, etc:
The Rent-Back House: Before Pictures
Here is our proposed budget on the project: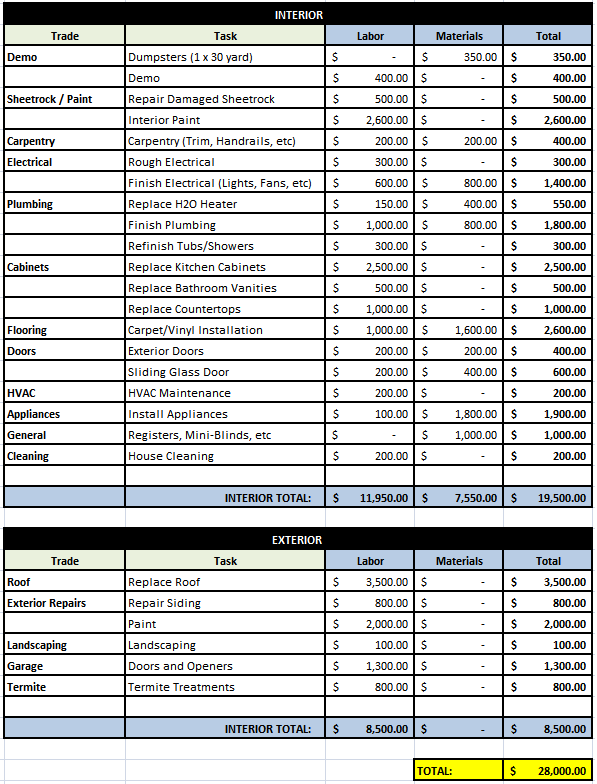 Rehab will be starting this week, and the goal is to have the house listed and under contract in the next 4-5 weeks, so that we can sell right around the expiration of the 4-month restriction.