We got another short sale under contract yesterday…this will be House #38…
This one is right near The Ticket House, but in an older, well-established neighborhood. The house was built in 1988, and needs some major exterior work due to water damage, wood rot and termites; on the interior; luckily, the interior is in very good shape. We'll either be doing very little interior work (and selling it below market), or doing a major interior renovation — including finishing out some extra living area in the basement — and trying to sell it at the top of the market. We'll make the decision once we purchase the house.
The house is a 3 beds, 2.5 baths and has about 1600 square feet.
Here's a picture of the front of the house: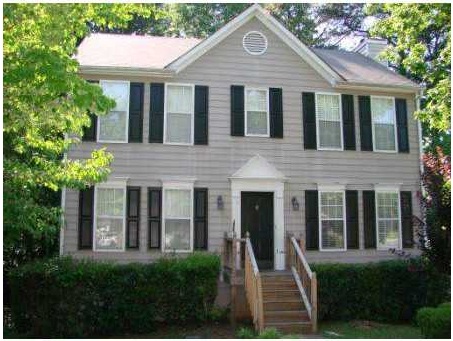 We originally put an offer on this one back in June, and the bank rejected it, saying our offer was too low. We weren't willing to come up to the bank's price, but after some negotiation (including having to send the bank several bids for the renovation work), we agreed at a price right between ours and theirs.
With all the wood rot and termite damage, there is some risk that we'll start taking off the siding and find bad framing damage to the structure — I'm hoping this isn't the case, but we won't know until we actually get in there and take a look. I'm expecting to close on this one in the next 2-4 weeks.