We'll be closing on The WI-1 House in the next few days. While you wouldn't expect it by looking at the pictures (I'll post them soon), this is going to be one of our largest rehabs to date. Between foundation repairs, finishing a basement, major electrical plumbing and a full cosmetic rehab, we expect the renovations to approach $75,000.
Here's how I expect those costs to break down: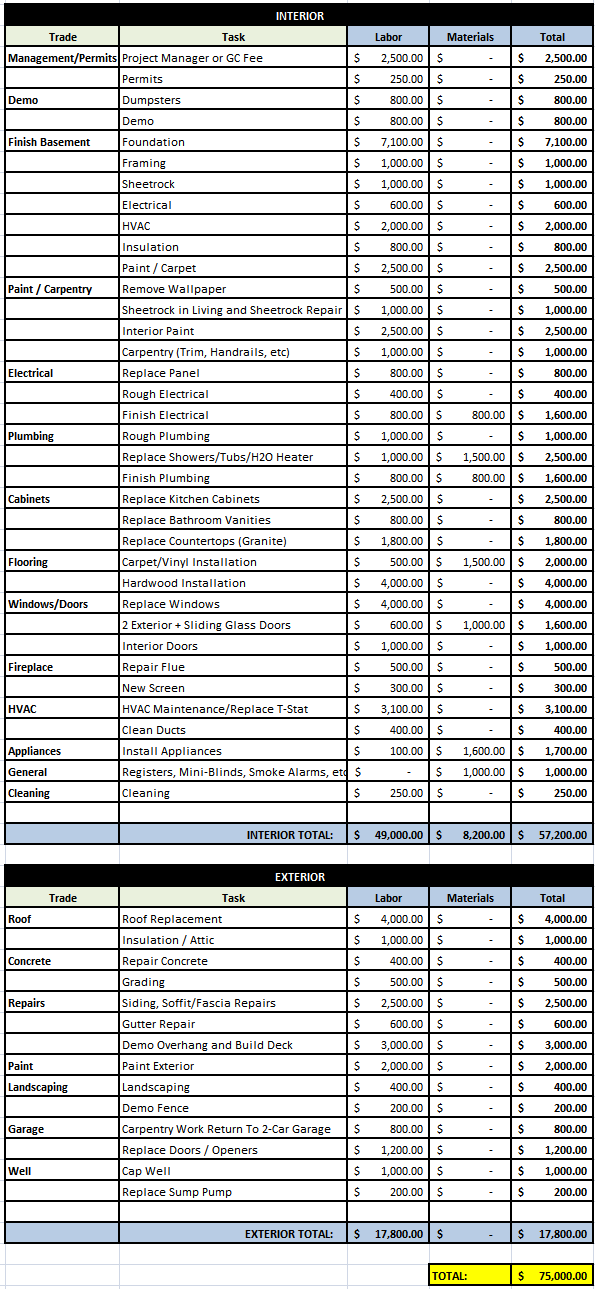 We haven't gotten many bids on this project yet, and I still don't know exactly how much stuff costs in Milwaukee, so I could be off (either low or high) on these estimates. Hopefully if I'm off, it's because I over-estimated instead of under-estimated!