My partner Marty, my wife, our designer/architect and I have spent the past couple weeks trying to figure out how to reconfigure The WI-1 House to make it more open and updated. We've basically decided to do three major changes the the floorplan of the house:
1. We'll open up the kitchen, living room, dining room and family room areas a bit to create a more open floorplan on the main level.
2. We'll expand the master bathroom in size and open up a secondary bedroom to the master bedroom to create a large master suite.
3. We'll finish the basement into a large media/recreation room or additional bedroom.
In terms of #1, here is more detail around what we're planning to do (these are the actual construction plans for the renovation):
This is the back wall of the kitchen with a sliding glass door that currently leads out to the backyard. Because we'll be losing a lot of cabinet space by opening up the rest of the kitchen, we'll be framing and closing in most of this wall (exterior access will be moved to the family room):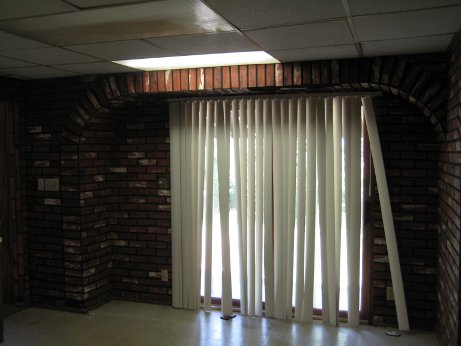 This is what the new back wall of the kitchen will look like, with cabinetry, a prep space, oven/microwave and a window view out to the backyard.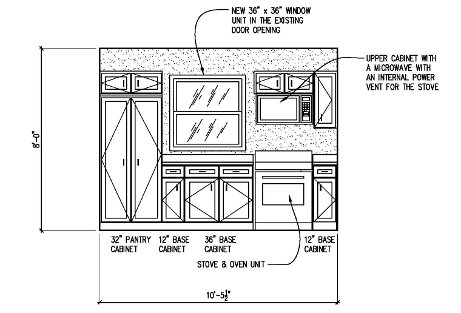 This is the wall between the kitchen and dining room. We'll be widening the opening between the rooms (the back wall above is off to the right of this picture) and opening up the wall as an archway: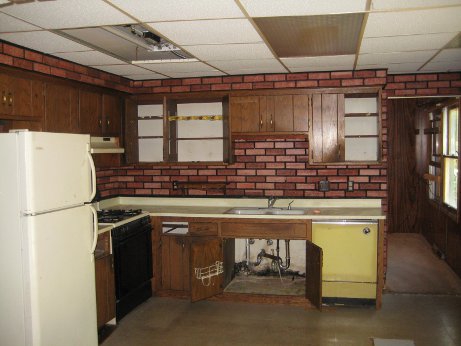 This is what the new wall will look like — the sink and dishwasher will move over a few inches, the doorway will widen, the wall will be opened and we'll install columns in either side: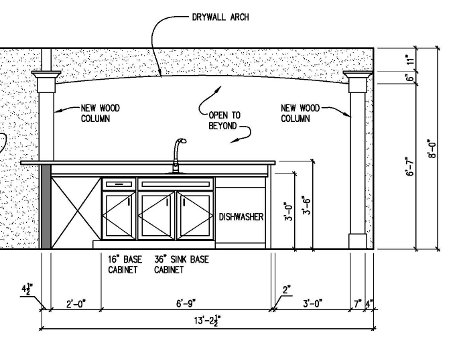 This is the wall between the kitchen and the living room. The basement door is on the left side will stay and the refrigerator will stay, but the the wall behind the stove will open up as an archway with columns on either side.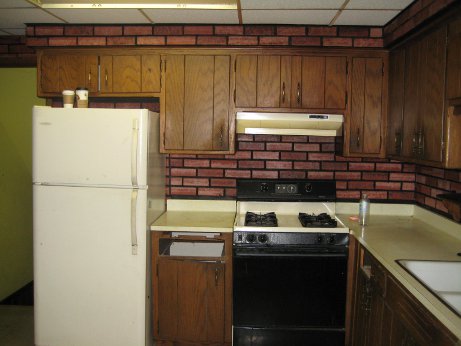 This is the proposed change…the stove will move to the back wall, leaving more prep space. Also, there will be a countertop overhang into the living room through this opening: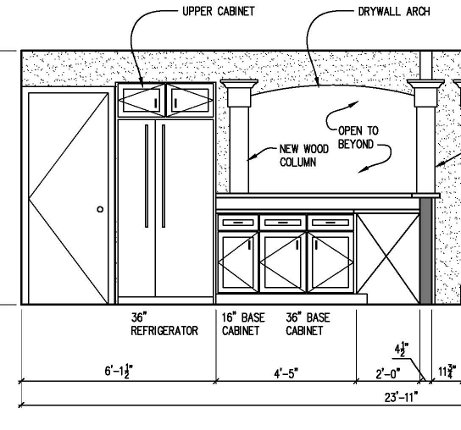 This is the view from the other side of that kitchen/living room wall. On the left is the entryway into the dining room: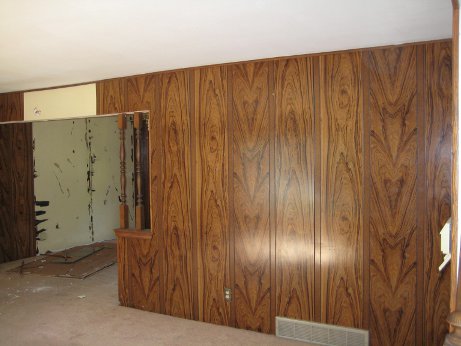 The kitchen wall will be open as indicated above (with a bar overhang) and there will be columns to bring the whole design together: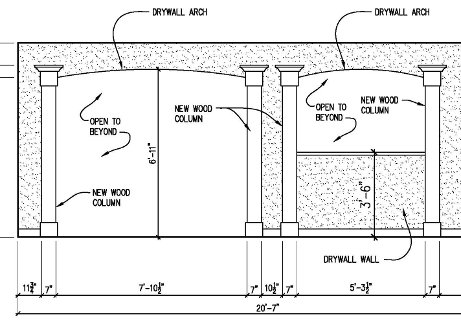 Finally, here is the family room next to the kitchen. The exterior door and double windows will be removed and a sliding glass door will be installed that leads out to the 200 square foot deck along the back of the house: