We are almost ready to close on the sale of The Rookie House, and we've finally finished all the accounting… (see budget comparison below)
While we were about 2.5% over budget on this one ($2000 over), I'm pretty pleased. About a week into the project, an air quality test revealed that there was a mold issue at the property; unfortunately, when you have mold in a house that's torn down to the studs, you pretty much need to clean *every* surface to remediate it. This is time consuming, which ultimately means *expensive*. Luckily, we found a company that would give us a good price, but we quickly found ourselves $3000 over budget.
We made up for most of that by not doing hardwoods throughout the house, but in the end, we were still a little over our budget estimate.
Here is a detailed comparison of the estimated and final budget numbers: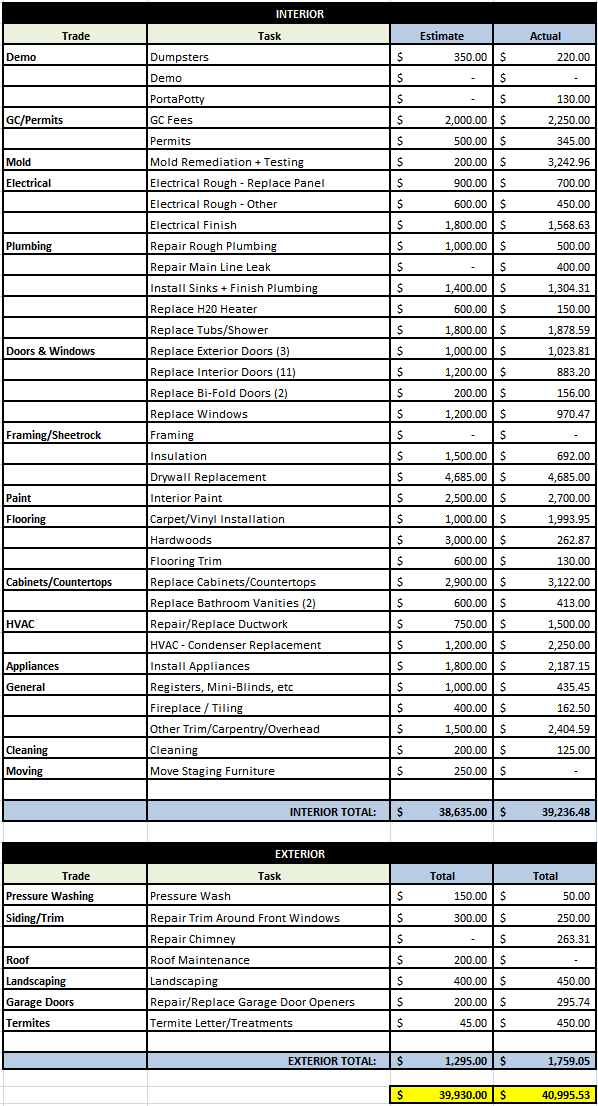 I'll have all the financial details on this project after we close — hopefully at the end of next week.