We started demo on The H2O House today, and unfortunately, the mold and sheetrock damage was worse than we thought. While we were expecting pretty much a full cosmetic renovation (plus some mold and sheetrock work), it looks like this one will be pretty much an interior gut rehab instead — meaning most of the sheetrock in the house is being pulled out and we'll be pretty much starting from scratch. In addition to that, the erosion under the front walkway and steps was worse than expected, so we'll be pouring new concrete and rebuilding the brick steps.
Here are some pictures from this morning: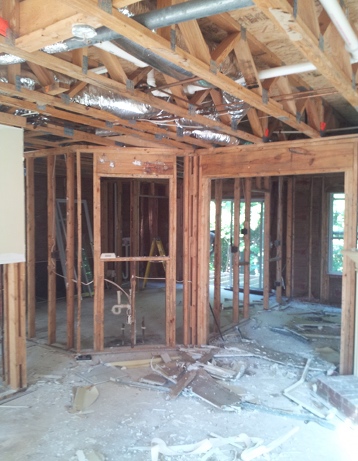 First floor is gutted.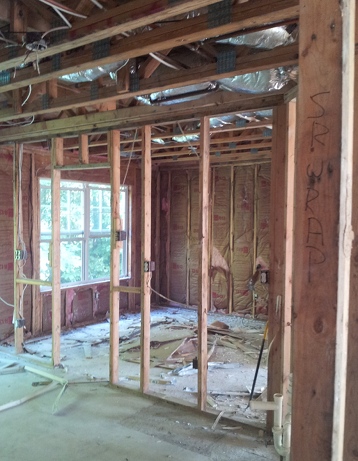 Yup. Gutted.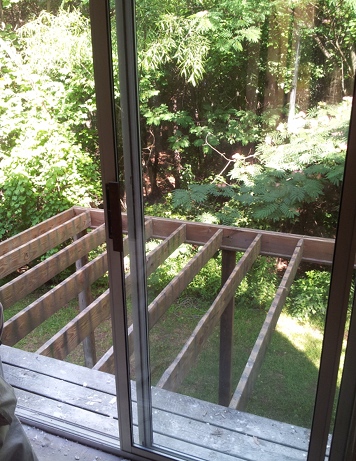 Rebuilding the back deck.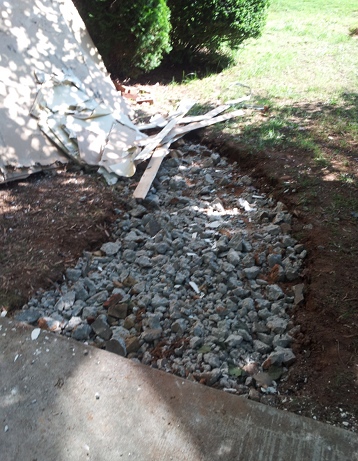 Erosion under the concrete walkway required a new concrete pour.