We're finally pulling into the home stretch on The Second Chance House. We're several weeks behind schedule (which I'm not happy about), but we're on-budget and the quality of workmanship has been top-notch.
In the past week, we have put the first few coats of stain on the hardwood floors, installed the cabinets and countertops, put in the travertine backsplash and finished the tiled shower, got the appliances in, and finished the deck. Later this week, we will install the electrical and plumbing finishings (lights, fans, outlet covers, faucets, toilets, etc), put on a second layer of hardwood stain, put the carpet down, and finish the trim work. After that, all we'll have left is a final cleaning and the punch-list.
The goal is to be completed by the end of the weekend; we have furniture scheduled for delivery early next week, and while we will likely hold-off on putting the house on the market until after the new year, we plan to have a few agents take a preliminary walk-through to get opinions and feedback.
While we're still far from finished, here are some "Before and Current" photos to give you an idea of the progress…
KITCHEN (BEFORE – DEMO – CURRENT)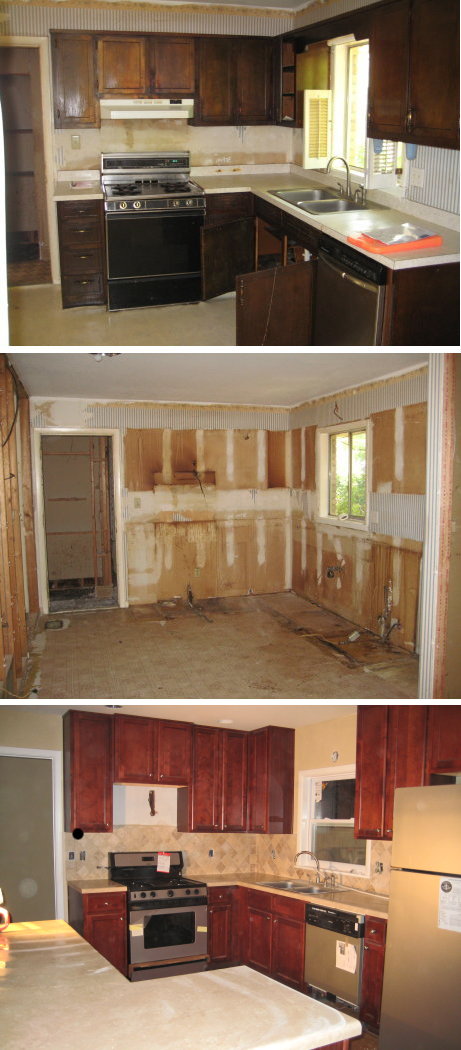 LIVING ROOM (BEFORE – DEMO – CURRENT)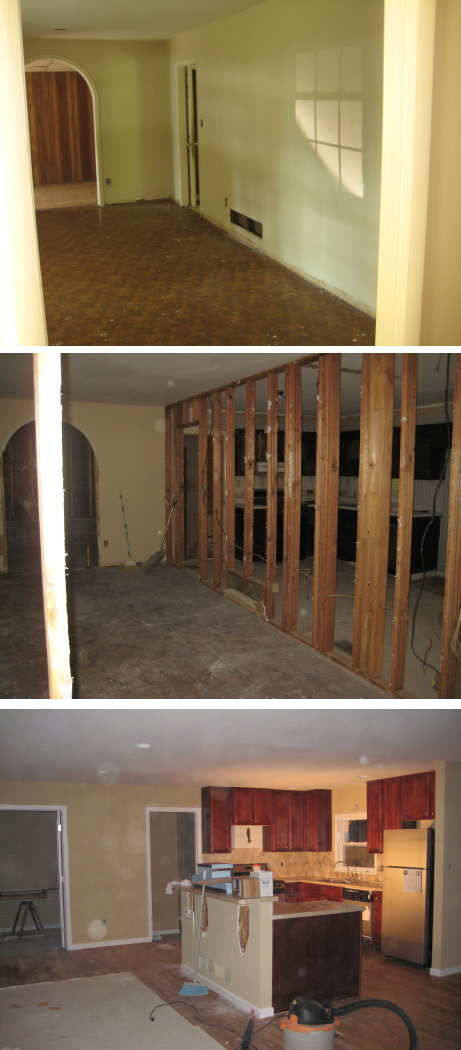 DINING AREA (BEFORE – DEMO – CURRENT)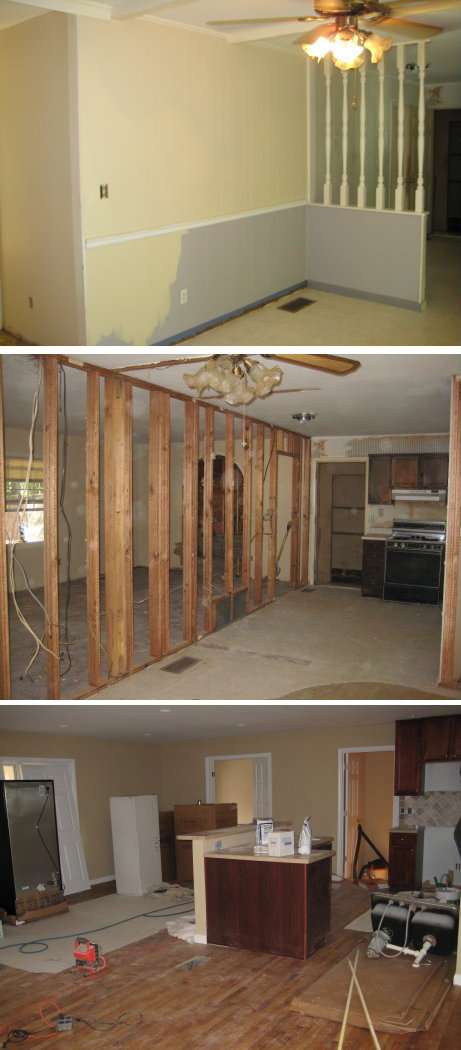 LAUNDRY ROOM (BEFORE – DEMO – CURRENT)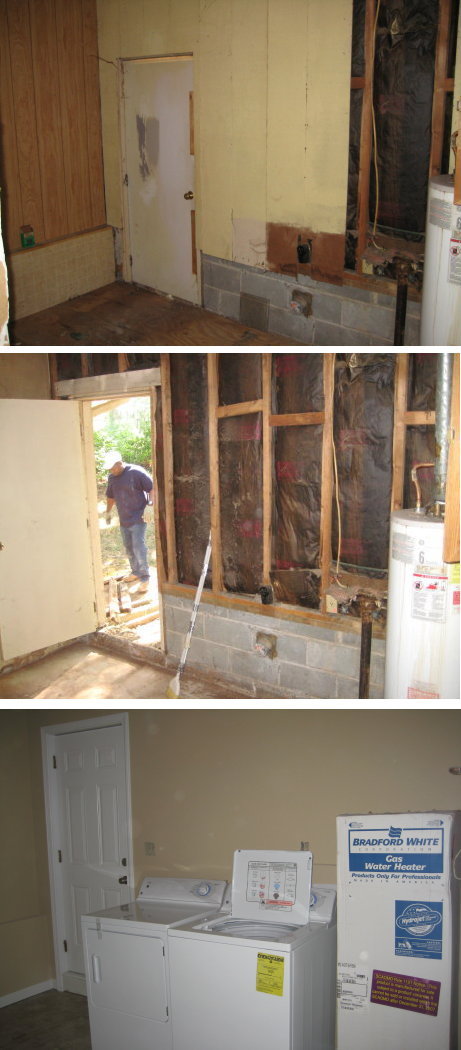 MASTER SHOWER (BEFORE – CURENT)

PATIO (BEFORE – CURRENT)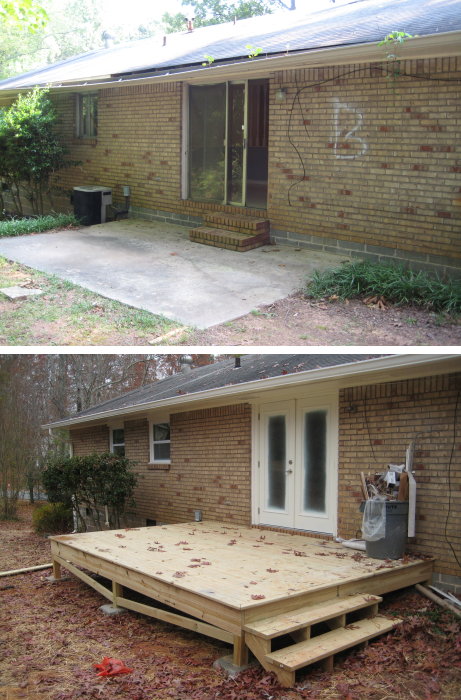 TRAVERTINE BACKSPLASH (IN PROGRESS)