I've been working on some other projects (to be announced!), so I haven't been posting as much as I'd like. But, I wanted to spend the next couple posts wrapping up The Full House rehab, which finished last week; this post will detail our final budget numbers and the next post will provide the final staging pictures (sorry I never got around to posting the BEFORE pictures)…
The project lasted about three weeks and went very smoothly — we were actually out of town for the majority of the rehab. Long story short, we had no problem staying within our budget of $15,000. While I didn't mention it earlier (though you'll notice below), our appliances were essentially free on this project; we had a $2000 credit for a local appliance supplier and decided to use it on this rehab.
Below is a detailed breakdown of the final budget numbers: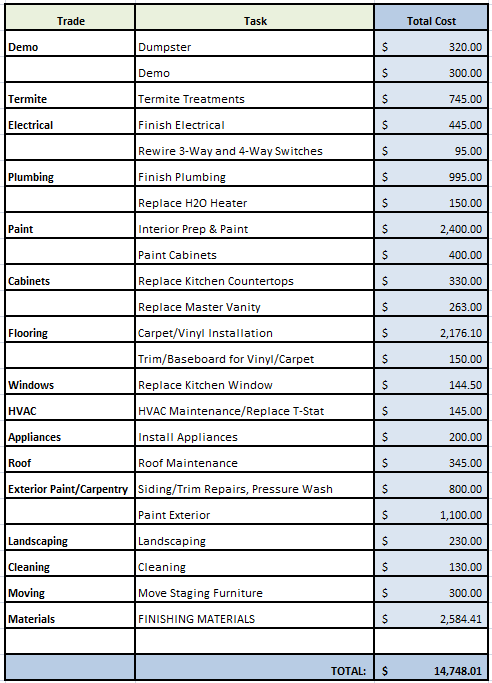 When we find a buyer, there may be some additional rehab costs associated with any inspection repairs we're asked to complete, but hopefully the final number will still be under $15,000…or at least very close.