Rehab is well underway on The Waffle House, but I promised to post the preliminary budget estimates, since I know a lot of my readers really like to see the before and after budget details.
Here are my estimates for this project: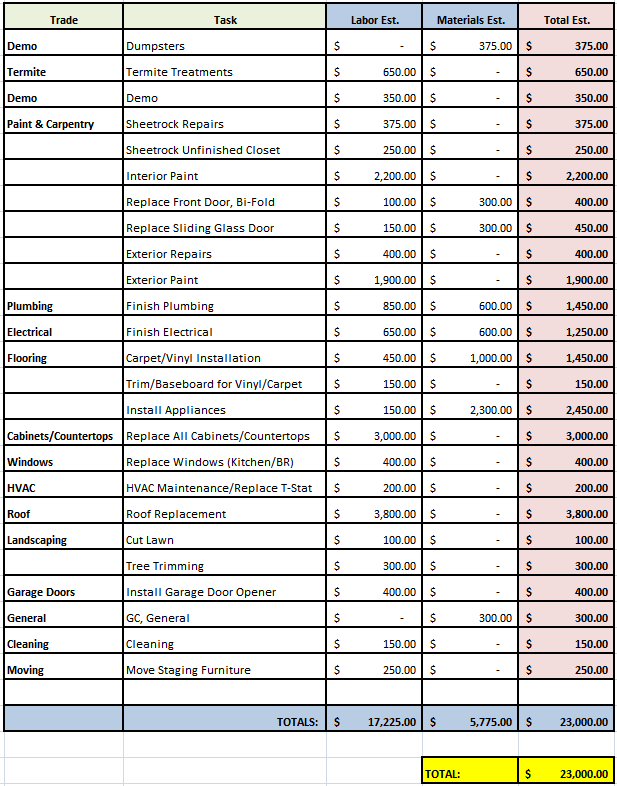 We've already gotten bids on the project, so I expect that it shouldn't be too difficult to hit these estimates. That said, I'd really like to bring the costs down a bit during the project, so hopefully we'll come in a bit below these numbers, especially since the resale values in this area have been lower than I'd like, so appraisals could be difficult.
So far, renovations are coming along well, and there haven't been any major surprises…