As I mentioned in my last post, The Waffle House rehab is complete and the property is on the market. The project went smoothly, we did pretty much exactly what we planned to (with the exception of saving the laminate hardwood on the main level instead of replacing it with carpet), and ultimately, we stayed on budget.
Below is a side-by-side analysis of the projected budget versus the final budget: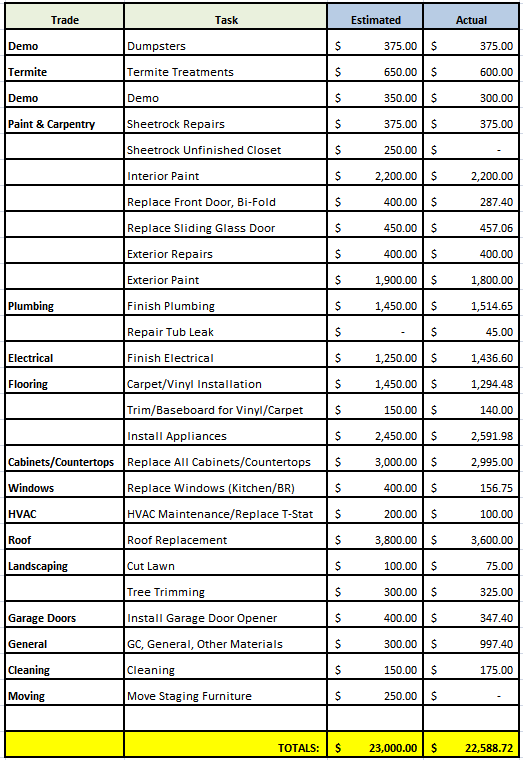 Our original budget for this rehab was $23,000, and we ended up about $500 below that. It's worth noting that we saved $250 for moving costs (paid for by another project because we had to move another house that day anyway) and we saved $250 on finishing out a large closet/attic space, as our contractors threw that work in for free. Had we incurred those costs, we would have been within about $100 of our original budget.
From a budget perspective, I definitely consider this one a success…