We officially have The Fourfecta House under contract (sorry, no pics yet), and will hopefully close in the next couple weeks…
While we haven't yet gotten our contractors out to the house to give us bids, I have a pretty good idea of where we need the budget to come in on this one, especially given that we've already sold three properties in that subdivision — so I'm fairly certain I know what the appraisal numbers will look like. Considering the maximum I believe the house will sell and appraise for, if we want to make our minimum profit, we'll need to keep the rehab under $15,000.
Here's the preliminary budget that I've put together that will allow us to do that: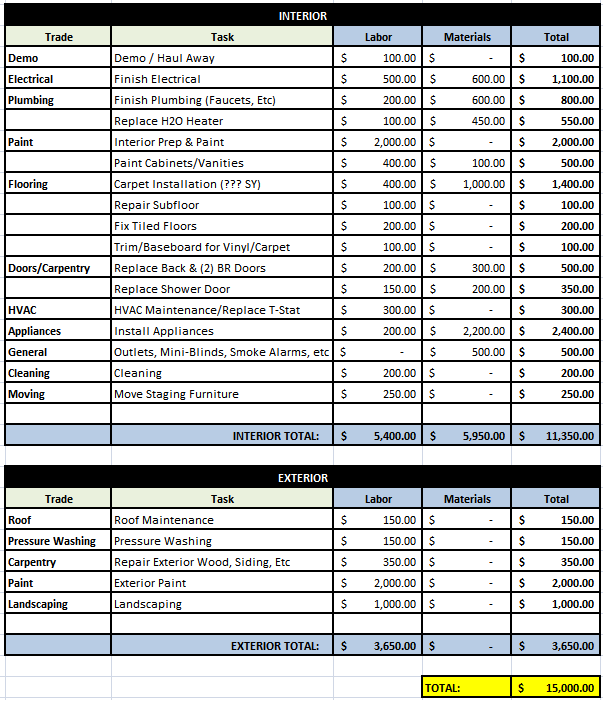 In order to keep the budget down, we'll likely keep the existing cabinets — they're in good shape — and just paint them. We'll also likely keep the laminate wood floors on the first level, as they're in very good shape and most buyers will probably prefer it over carpet and vinyl flooring. Other than those two big things, I don't imagine we'll have to cut any corners, though we'll probably do less landscaping than what we originally planned.
I'll post pictures in the next few days, and hopefully we'll get started on this rehab in the next 2-3 weeks. We expect this rehab to take about two weeks, which should put this one on the market by the end of September…