As of this week, The Drought House rehab is complete and the property is on the market (after rehab pictures coming soon!). It was a pretty straight-forward project, though we did have a couple overages and changes to the renovation plan, as I mentioned in my last post.
Below is a side-by-side analysis of the projected budget versus the final budget: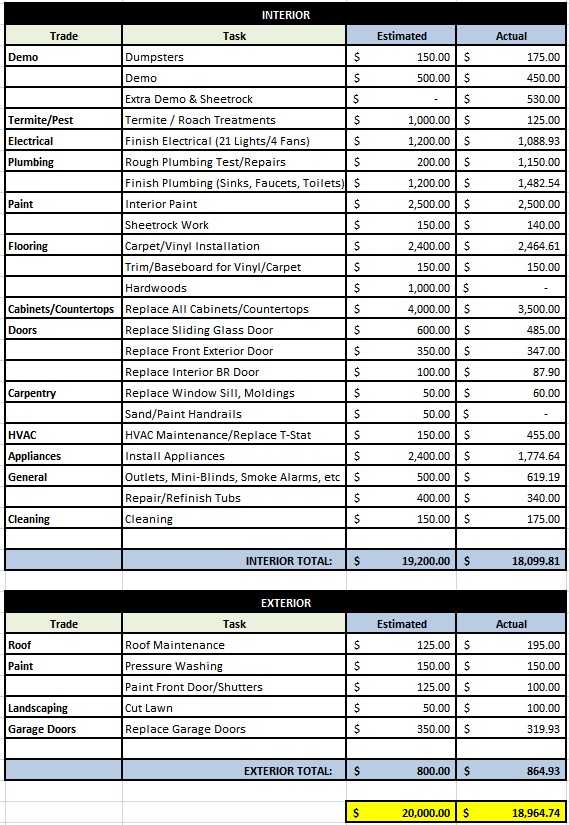 As you can see, our original budget for this rehab was $20,000, and we ended up about $1000 below that, despite the overages. The bulk of the savings came from not putting hardwoods in the entryway, not including a washer/dryer and not having to pay for termite treatments (the bank did that for us before we bought it).