We're hoping to close on The Leak House by the end of the month…
Here's the preliminary budget that I've put together: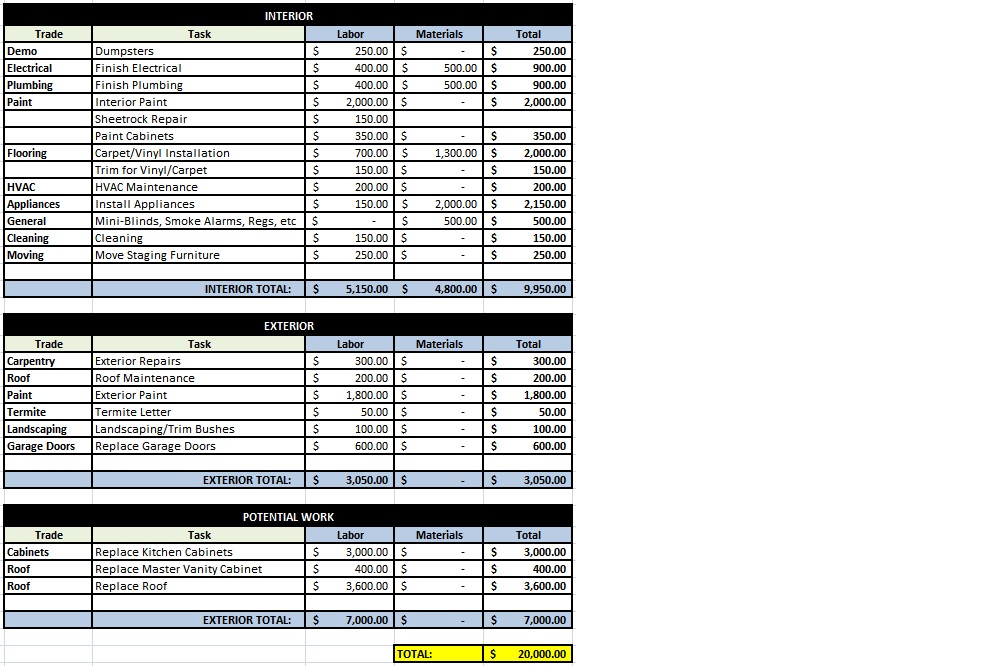 This first two sections of the budget include all the interior and exterior work that we know we need to do (total of $13,000). The third section includes the items that may be necessary, depending on our inspections and rehab decisions (another $7000). So, while we're going to attempt to keep this one around $13K, it could be as high as $19,500 (if we do the roof and cabinet replacements, we'll save $500 on cabinet painting and roof maintenance).
We expect this rehab to take less than a week, and hopefully there won't be any surprises…