We completed the rehab on The Leak House yesterday, got it staged today, and it's getting listed for sale this evening: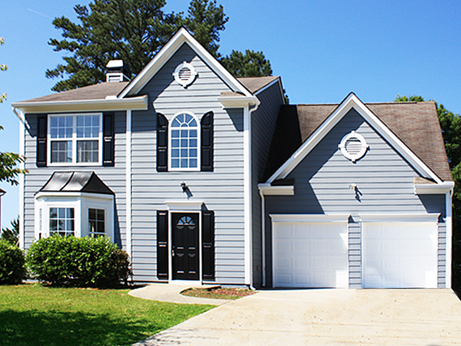 Here are the final pictures — you'll notice that many of them are just copies of the pictures of The Trifecta House — this is because the houses are the same layout, same finishes and same staging…so why bother taking new pictures… 🙂
Aside from the surprise leaks we had when we turned on the water, and other than a few additional expenses that we didn't account for, the rehab went quickly and smoothly. We're over budget by a few hundred dollars, which is disappointing, but on a $20,000 project, not too bad.
One of the unexpected expenses is replacing our neighbor's mailbox (which is custom based on HOA requirements); we believe that the dumpster company we use knocked over the mailbox when they were picking up the dumpster this morning. While we'll try to get them to reimburse us, I'm not counting on it, and we'll likely just have to eat the $250. We're replacing our own mailbox anyway, and were able to convince the mailbox company to give us a small 2-for-1 discount.
I'll post a detailed budget recap next week, and will hopefully have an update on the traffic we're getting from our listing…