We're hoping to close on The Lake House the week after Thanksgiving…
Here's the preliminary budget that I've put together: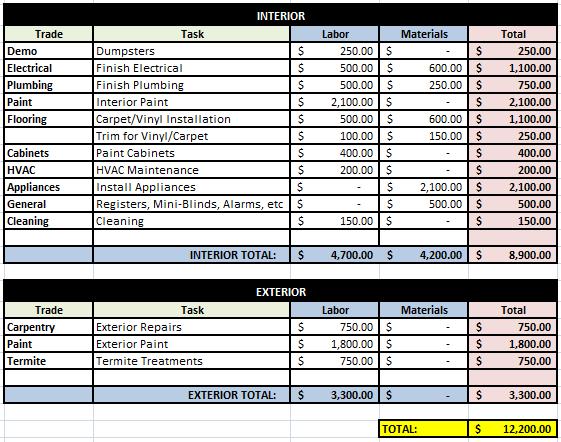 The goal is to keep this one below $12,500, which seems reasonable assuming there are no surprises. Unfortunately, it's these small rehabs that tend to have the most surprises, and even small overages can blow the small budget.
We've already had one little set-back — it appears another investor was in the house after we put it under contract, and he busted a hole in the good parquet floor. I'm guessing he was (incorrectly) doing a termite check, and the busted floor was an accident. Regardless, we'll now need to get the floor fixed. Luckily, our hardwood guy thinks he can match it and repair it pretty easily.