In my last post, I mentioned that my budget for The Flood House was all over the place, and without additional information from county inspectors and contractors, I wasn't going to be able to nail it down…
Well, over the past week, we've made a lot of progress. We met with the local code inspector, who basically told us that, because of how many homes were impacted by the flooding last year, they've relaxed the electrical and plumbing codes to make it cheaper/easier to get these houses renovated. Most importantly, instead of requiring complete rewiring of houses where the wiring was underwater, they now only require that all the outlets, switches and breakers are swapped out. We also spent the week meeting with contractors to get multiple bids on all aspects of the project.
Based on the information we've received from the county and the bids we've received from our contractors, here is the current budget breakdown (those amounts highlighted in yellow are the confirmed contractor bids we have):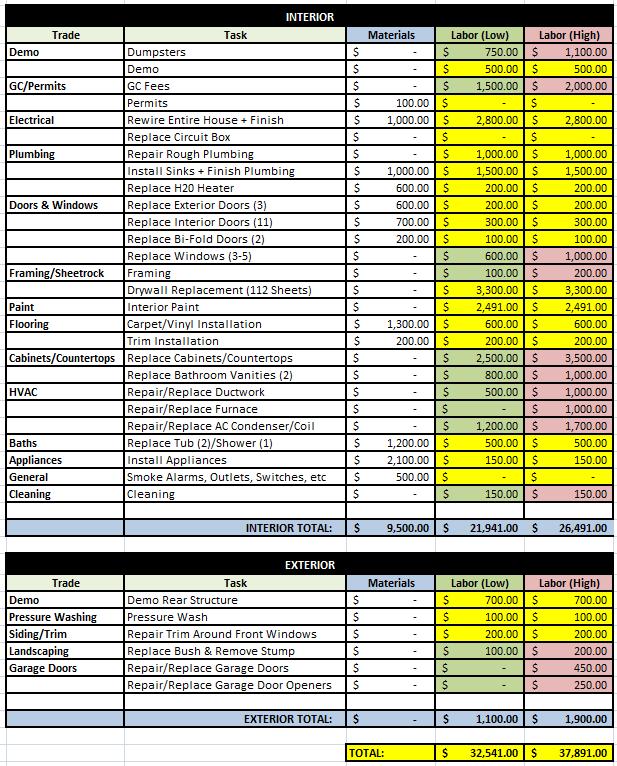 We still have some decisions to make and some bids to get, but we've narrowed our budget down to somewhere between $32,500 and $37,900 — which still makes it very possible that we can hit our $34,500 goal.