As of yesterday (Thursday), The Flood House rehab is complete, after just 5 weeks (1 week ahead of schedule)…
If you recall, our original budget goal for this rehab was $34,500. Given this was the first rehab we were attempting on a house that had major flood damage, I was a bit concerned that there would be budget items that I would either under-estimated or completely forget. And while that was the case in a few areas, overall we came extremely close to hitting our budget — and would have come in about $2000 under budget had we not decided to upgrade to hardwood floors in all the shared living areas.
In the end, even with the hardwood floors, we came in less than $250 over budget (even with the hardwoods), at around $34,723.
Below is a side-by-side analysis of the projected budget versus the final budget: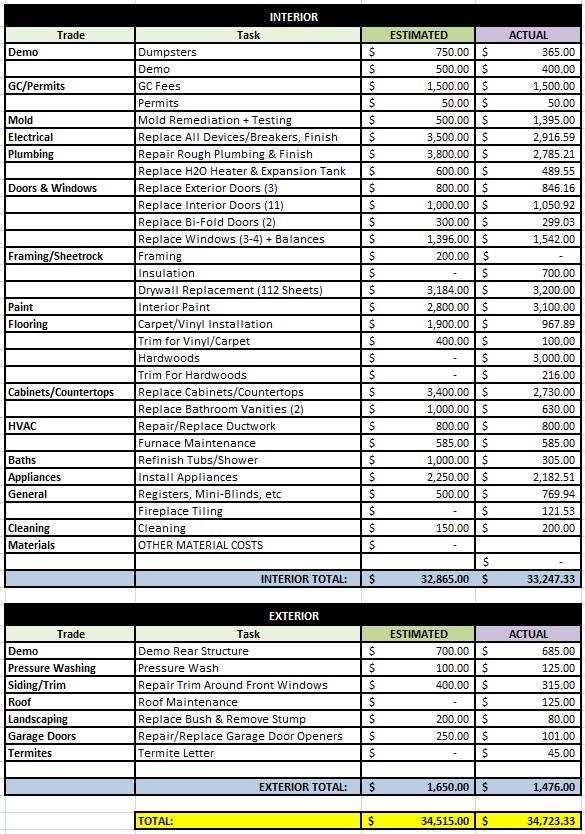 We were expecting to have the property staged today and on the market for the weekend, but some family issues are pushing the schedule back a bit. Hopefully, we'll be done staging by the end of the weekend, and will have the property on the market by the beginning of next week.
I'll post pictures in in the next few days…