We're nearing completion on The Escher House, and part of our last minute efforts is to do some very serious landscaping… (see pics below)
I mentioned previously the water we had sitting in the front yard, as well as the water that was seeping up from our driveway. Our landscaping expert verified that it's a spring head (a tributary of water that runs underground), and basically suggested that we try to find the source and install a French Drain to divert it into the nearby creek. He also recommended digging up part of the driveway, and pouring crushed gravel under new concrete to keep the water from seeping to the surface. It's tough to explain, but we think we have a couple good remediations.
Around the back of the house, we had a steep hill that we're hoping to turn into a two-tiered yard (both tiers flat), with a large retaining wall supporting the second tier. Well, we brought in a backhoe yesterday, and started moving dirt. About two hours in, we realized that there is a large amount of slate rock in our backyard, including a boulder about 250 cubic feet in size. The backhoe was unable to break it up or move it, so now we have to bring in the really heavy equipment — a trackhoe.
Hopefully the trackhoe will be able to break up or move the big rock; otherwise, we may have to change plans and consider a redesign of the yard. As of now, our backyard looks like a rock quarry, and considering our plans to get this thing on the market in the next week, that's a little disturbing. Perhaps we should try to sell off the slate to recoup some of our landscaping costs…
Here are some pictures of the work: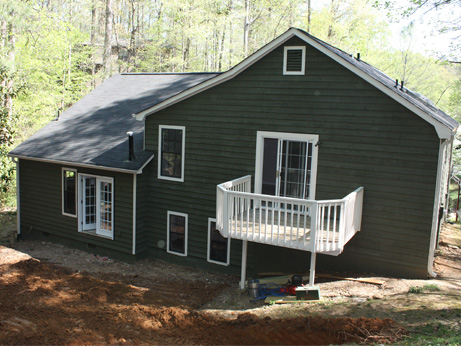 Back of House, With Porch and Decks Gone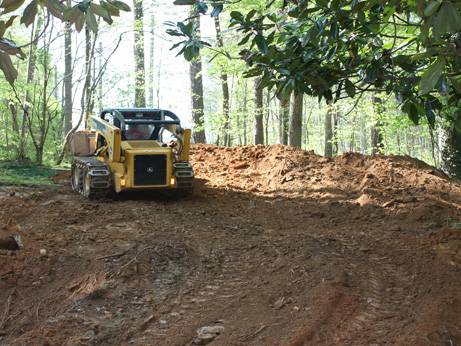 Bobcat, Doing It's Job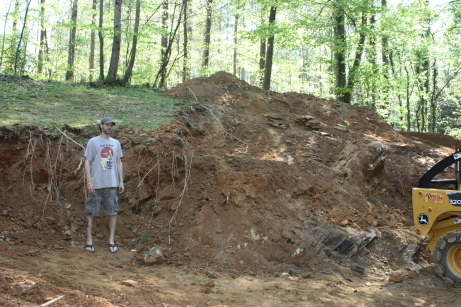 Back Yard, with 6′ Tall Project Manager For Scale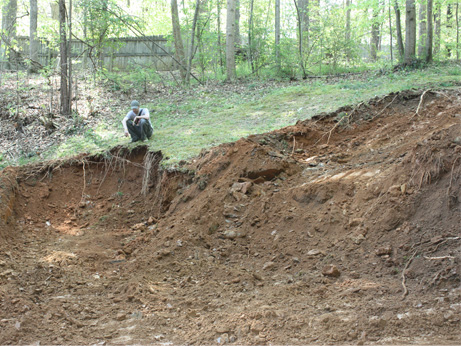 Another Picture of Backyard Destroyed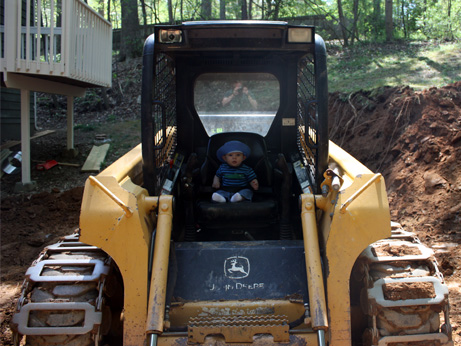 Is Our Bobcat Driver Too Inexperienced?