We're about a week and a half into the rehab on The Poor House, and while things are going a bit slower than I had expected, I'm very pleased with the work.
We brought in our GC from The Sunglasses House to do the bulk of the exterior and basement work, and so far, things are going well. On the exterior, they've replaced the roof, torn off all the original siding, wrapped the house in preparation for the new siding, and torn down the front steps and back deck.
In the course of tearing down the back deck, we also ran into an issue that we hadn't expected — because of termites, bad flashing, and a lot of wood rot, the band joist (the piece of wood that sits above the foundation and creates the outside frame for the floor joists) was almost completely rotted through. This is a major piece of support for the house, and had it failed, the corner of the house likely would have fallen, causing significant structural damage to the property.
Our GC quickly brought in a couple guys to jack up the floor joists and replace the rotted wood, but that added a few hundred dollars to the budget that we hadn't figured. Given that our projected budget was already a couple thousand dollars too high, this just means we'll have to get even more creative later in the project.
On the interior, the water-proofing company finished the basement water-proofing, the termite company treated the house for termites, all the moldy drywall and framing was removed, and our GC and his crew have already framed the new basement wall, combining the previously finished and unfinished areas into one large room with a small closet. This should allow us to market this property as an official 4 bedroom/2 bath house, which will help our resale value and our appraised value.
Here are some pictures of the renovation: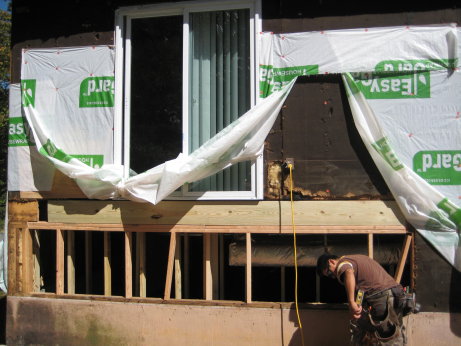 Replacing the Rotted Band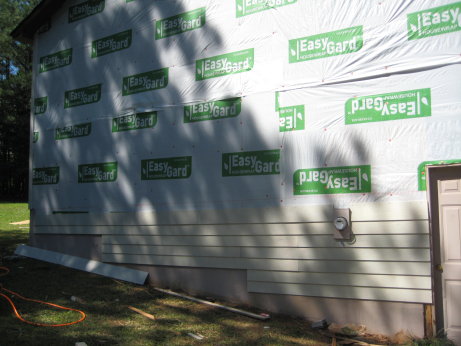 House Wrap and New Siding Started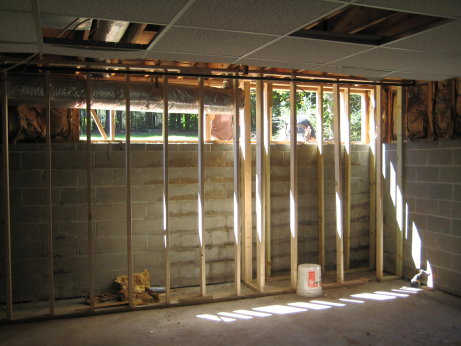 New Basement Wall Framing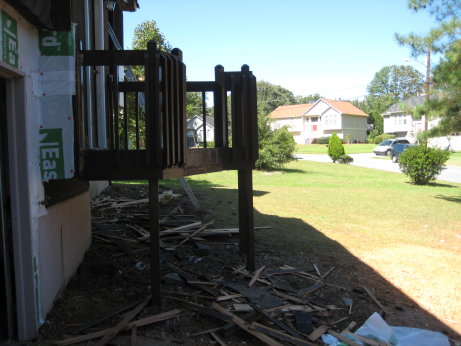 Front Deck Steps Torn Down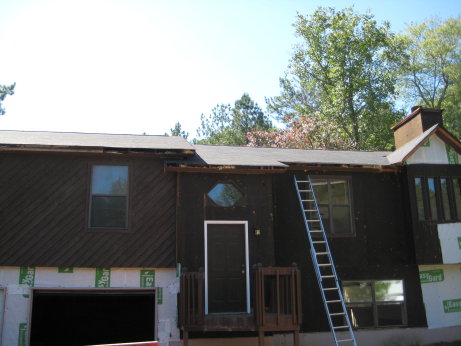 New Roof