Below are some more pictures of the rehab on The Poor House…
Things are moving along very quickly on this one (most things, at least). We've made two big decisions on this one to really appeal to buyers:
We've decided to build a large beck deck (about 225 sq ft) to highlight the large, level backyard, and will be installing a nice out-swing French Door leading from the living area to the deck.
We've decided to cut down part of the wall that enclosed the kitchen to open it up to the living room. We will be putting in an L-shaped bar-top and extending the cabinets a bit to open and expand the kitchen.
As for the interior rehab status, demo is complete, the waterproofing is completed, the downstairs room has been rebuilt (including new framing, sheetrock and a drop ceiling), the new garage doors are in, the walls have been patched and repaired, the painting is complete, the new doors are prepped and painted, and the new windows have gone in. Next week, we will install the cabinets, countertops, lighting fixtures, plumbing fixtures, and the French Doors to the back deck. We will also service the HVAC, repair the hot water heater, and have the ducts cleaned. This will just leave the flooring and final details, which we should have done the following week.
On the exterior, landscaping has been completed, the new roof is on, the siding has been pulled off, the bad framing has been replaced, the front and back decks have been torn down, and the new back deck is almost completed. My only complaint is that the siding replacement is well into the second week, and only about 50% of the job has been completed. Additionally, until the siding is completed, the new soffit and fascia can't go up, and the painters can't start the exterior painting.
We expect this one to be completed in two weeks, and as of today, we're within our original budget.
Here are some pictures of taken earlier this week: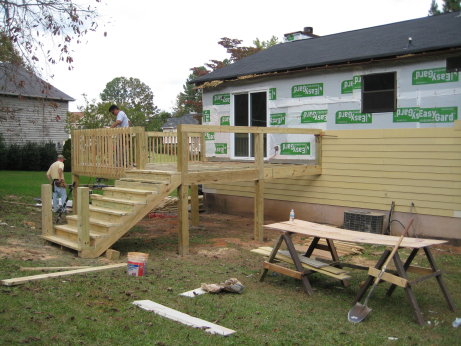 Back Deck is Almost Complete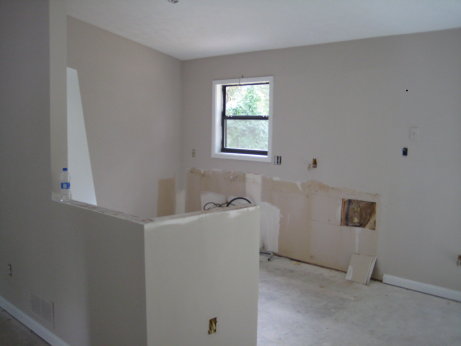 Kitchen is Ready for Cabinets/Countertops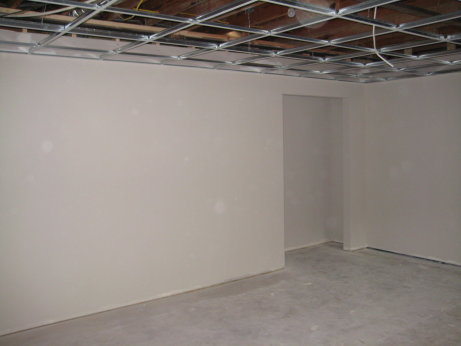 Renovated Basement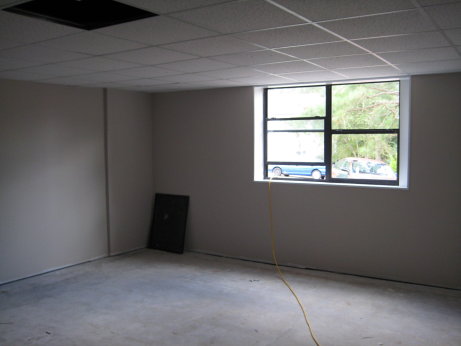 More Renovated Basement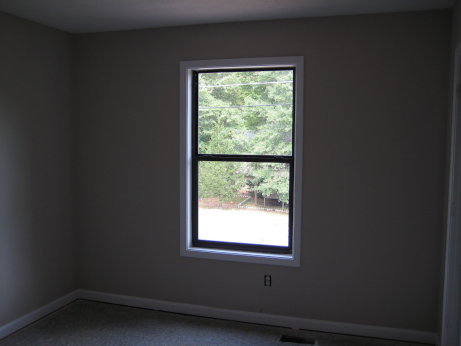 Windows Have Been Replaced