I mentioned in my last post that we were undergoing Rehab #2 on The Corn House, now that the lease-purchase tenants have left…
While the rehab is going pretty well (we're trying a new rehab crew on this one, and they're a bit slower and less meticulous than we're used to), the one major issue was the thing that should have been the easiest — putting on the new roof. Turns out that the shingle manufacturer was in the midst of changing the colors of a couple of their shingle SKUs, and the palette of shingles that got delivered to our house actually consisted of two different colors!
Here's a picture: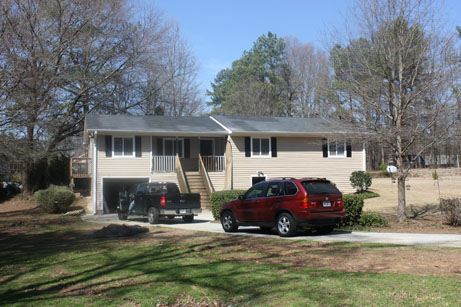 Unfortunately, they crew didn't realize that the shingles were different colors until the old roof had already been torn off and the new one was going on, so they really had no option other than to finish the job. Luckily, the shingles are under warranty, and not only will we get a new batch of materials free, but the shingle manufacturer will pay the second set of labor costs for the crew as well.
The only issue is that it may be another week before we can get the new roof on (still waiting for the warranty company to finish their insurance claim), so we'll either have to hold off getting exterior photos or do some photoshopping… 🙂
Btw, in the picture above, you'll notice the new siding color…it's MUCH, MUCH better…